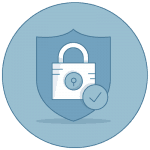 On Wednesday, October 17, The Office of Information Technology (IT) will apply additional security measures to enhance the protection of our services and defend against cyber attacks.  Effective on that date, it will be necessary to establish a Virtual Private Network (VPN) connection prior to accessing the SAP GUI.
What to Do?
For SAP users, IT suggests logging into VPN, first thing,  as part of your daily work routine.  To obtain the VPN client, go to https://vpn.olemiss.edu and sign in with your WebID.  Take the defaults and when prompted, click <download>.  Follow the remaining prompts to install.
Why Additional Security?
The University of Mississippi is committed to securing the confidential information critical to its core missions, and to protecting the privacy of its faculty, staff, and students. Moving critical information systems such as SAP onto a Virtual Private Network isolates them from the general purpose campus network. Adding this additional layer of authentication ensures that only authorized University personnel can access these systems.
Need Assistance?
For questions or further assistance, please contact the IT Helpdesk at (662) 915-5222.
Tags:
infosec
,
IT Security
,
SAP Access
,
SAP Upgrade
,
Security Upgrade
,
VPN