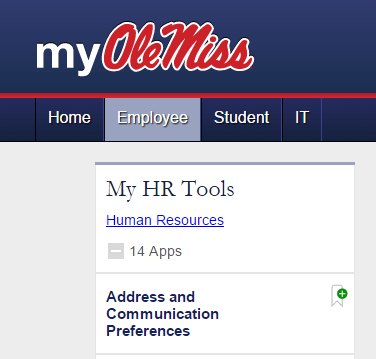 As a new or existing employee, there may come a time when you need to update your contact information (office/personal telephone numbers, addresses, emergency contact, etc.). Find out how to access and update your contact information, as well as your communication preferences.
ACCESS YOUR CONTACT INFORMATION
You may view and update your own office information or personal information in the myOleMiss portal. It's a simple process that takes only seconds to complete. First, you will need to log into the myOleMiss portal. Once logged into myOleMiss, you will go to the "Employee" tab => "My HR Tools" => Select the "+" sign to expand the options => "Address and Communication Preferences."
UPDATE YOUR CONTACT INFORMATION
Once you open the "Address and Communication Preferences," you will see your information. In the "Overview Addresses" section, you may choose the "Address Type" you would like to update. At this point, you may make changes and update those changes via the  "Save Changes" button.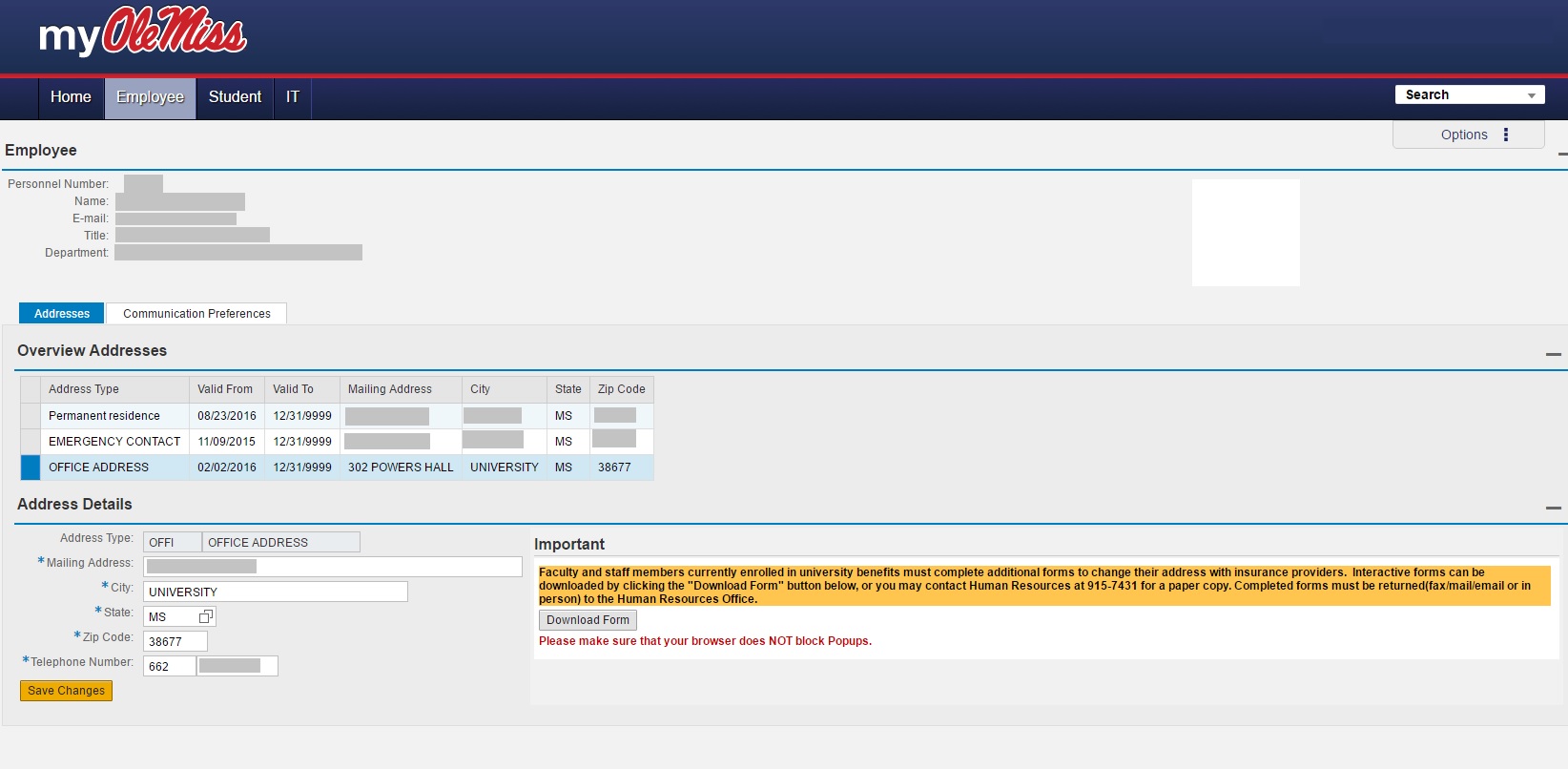 UPDATE COMMUNICATION PREFERENCES
In addition to changing your address information, you may also update your communication preferences. Here you can elect to receive non-emergency messages, such as campus news and other activities/events/reminders. In the event of campus emergencies, communication is sent to all students and employees who have provided their cellular telephone number. If your cellular number has blocked REBALERT messages, you will see a message (as in the screenshot below) with a link to re-enable REBALERT emergency text messages.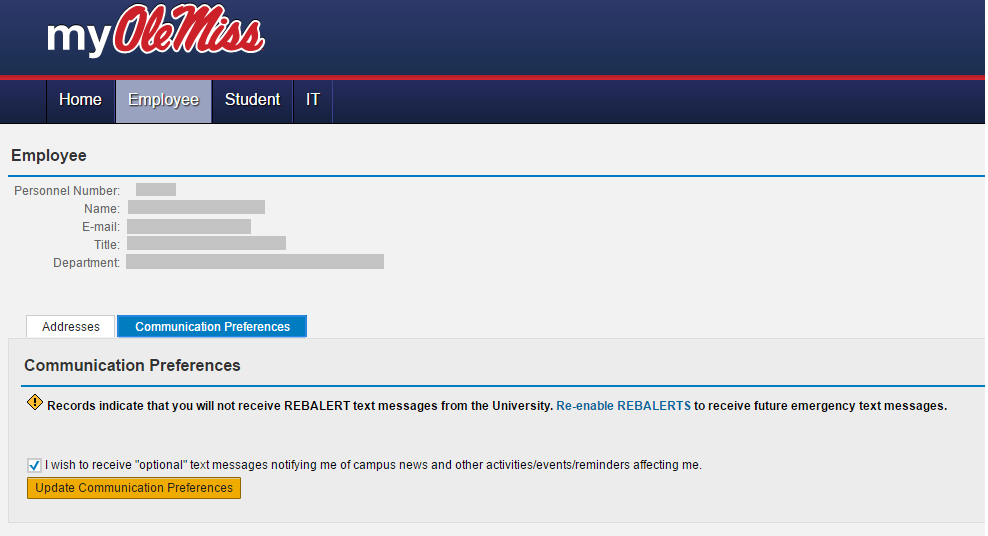 ASSISTANCE? QUESTIONS?
For assistance or more information about updating your contact information and communication preferences, please contact the IT Helpdesk at (662) 915-5222 or helpdesk@olemiss.edu. Or, send email to sapsupt@olemiss.edu .
Tags:
communication
,
Contact Information
,
REBALERT
,
Self-Service