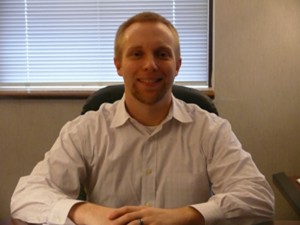 The University of Mississippi (UM) Office of Information Technology (IT) is an early adopter of a new technology from SAP, NetWeaver Gateway.  As part of this project, Christopher Reichley, Systems Analyst and Associate Director of IAEGS, attempted to consume a Gateway service using PHP from an Apache Web server and encountered performance issues with the OData library.   He found that the OData library was not optimized for use with common security practices on a Web server, and he was able to enhance this library to allow it to function better with these security practices.  "Without the fixes and changes,"  says Reichley, "the service was taking 14+ seconds to return a search.  With the changes, it is only a second or two."
The changes were communicated to SAP in one of the weekly conference calls that the project team holds, and Chris was asked to write a blog article for the  SAP Community Network (SCN).  His article is entitled Consuming SAP NetWeaver Gateway OData Web Services Using PHP.
The SAP Community Network is SAP's professional social network, and is used by SAP customers, partners, employees and experts.