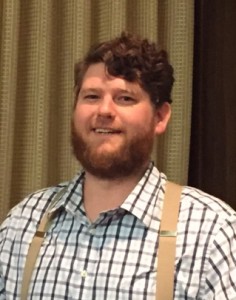 The Office of Information Technology is pleased to welcome Drew Chiles as our new Project Coordinator. This position has responsibilities to two IT groups. For the Faculty Technology Development Center, Drew will be offering workshops and one-on-one instruction for making MS Office documents and PDF files accessible to people with disabilities. (In fact, next week he is offering two sessions entitled "Introduction to Accessibility." Register now!) He is also charged with evaluating the accessibility of new classroom technologies as they are requested.
Drew is also tethered to IT's Application Development and Integration group, which is responsible for developing myOleMiss applications and the university's website. He'll not only be testing our online content for accessibility and clarity, but he'll also be helping improve the general usability of all our sites and applications.
If you would like to learn how to ensure that your classroom materials are accessible to all of your students, we encourage you to consider enrolling in one of the training sessions being offered next week or after the beginning of the new year.