There is an option that is defaulted to "on" within this SAP GUI version that causes issues with certain transactions.  If you are experiencing issues in the SAP GUI 750 version, please follow the instructions below as a possible solution, before contacting SAP Support.  If you should continue to experience issues, please contact SAP Support at sap@olemiss.edu.
Log into SAP.
Select the multi-colored monitor (Customize Local Layout) => Options.

Uncheck  Accept SAP Fiori visual theme.
Click Apply => OK.
Log off and close SAP.
Log back into SAP to retry the transaction.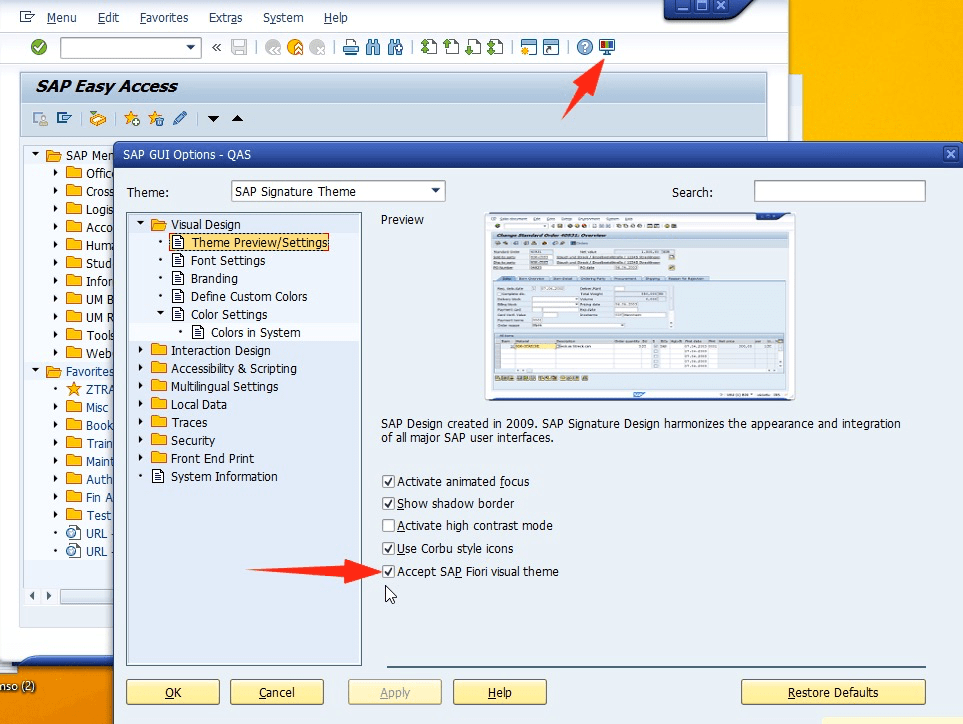 Tags:
SAP
,
SAP Issues