Welcome! The Office of Information Technology (IT) has been busy preparing for new and returning faculty and students. Below are some of the important changes we made during the summer along with links to common websites and informative TechNews articles.
Go To Class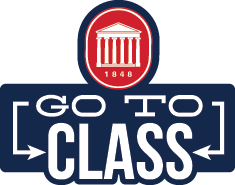 Beginning Fall 2015, the University must abide by federal guidelines to verify the attendance (or participation for online courses) of students in each class for which they are enrolled. The verification of student attendance must occur during the first two weeks of class. Working with IT Application Development, the University is providing two options for instructors to submit this information. For students, simply go to class and remember to take your ID in case your instructor uses the attendance tracking scanners. Additional information for both instructors and students can be found at the Go To Class website.
Attendance Tracking
During the summer, IT deployed sixteen (16) attendance tracking scanners in Carrier Hall, Fulton Chapel, and Peabody Hall.   Expanding on the event attendance tracking implemented at the Ford Center for Performing Arts, IT deployed a similar solution for checking attendance during academic events held at the Fulton Chapel.  Instructors may sign up for Automated Attendance Tracking seminars in August.  Available training dates are 8/20 and 8/27. Also, instructors may contact the Faculty Technology Development Center (FTDC) at 662-915-7918 for one on one training. Students, be sure to check with your instructor to see if the scanners will be used in your class. Visit attendance.olemiss.edu to learn more about attendance scanning at Ole Miss.
Expanded Channels on the Oxford Campus Cable TV
This fall, all cable TV channels will be available in digital with a new expanded channel lineup provided to all residence hall students. Contact IT Telecommunications at 662-915-5922 or telcom@olemiss.edu for more information.
Online Student Account Payments
In June, the Office of the Bursar, in partnership with IT, launched TouchNet's PayPath payment service for online student account payments. The launch of PayPath allows the University to receive 100% of the payment amount instead of the 98% it received prior to this launch. PayPath offers students and parents the flexibility of making payments with additional credit card brands such as Discover and American Express. However, along with this new flexibility, comes a 2.75% convenience fee (minimum of $3) charged by TouchNet for all credit card transactions.  As an alternative, ACH or bank draft payments are supported and do not have a convenience fee.
High Performance Computing Facilities
The Mississippi Center for Supercomputing Research's SGI UV 2000 shared-memory supercomputer, catalpa, was upgraded in early August. The computing capacity of the system was increased by 50%, from 128 CPU cores operating a total theoretical peak performance of 2.74 TOps (that is, 2.74 trillion floating-point operations per second) to 192 CPU cores operating at a combined theoretical peak performance of 4.11 TOps. Total memory in this system also increased by 50%, from 1TB to 1.5TB of RAM. Further, we have added 4TB of local scratch space to this machine. The new space should dramatically increase the performance of disk-intensive jobs on the system. Researchers who have been using the system are encouraged to modify their future jobs to use this new space. All other UM researchers are reminded that MCSR's high performance computing facilities are available for free use by all UM faculty, staff and students. Visit www.mcsr.olemiss.edu or contact MCSR staff at assist@mcsr.olemiss.edu for assistance.
Classroom Technology Enhancements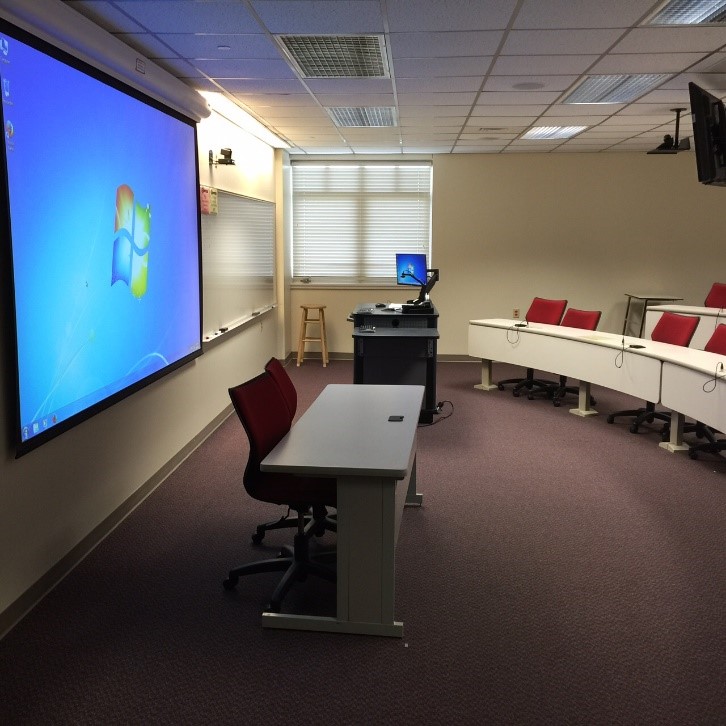 Classroom Technology has completed a variety of technology enhancements in Anderson 137, Barnard 301, Bondurant 204C, Isom 312, Meek 124, and Turner 246. The upgrade effort continues as Classroom Technology will replace the old projectors with new HD TVs or new projectors in twelve (12) additional classrooms during the fall. Stay tuned.
DeSoto Classroom Enhancements
On the DeSoto campus, Outreach IT completed classroom technology and distance learning technology enhancements to seven (7) distance learning classrooms. Each classroom includes the latest audio visual equipment with high definition video capabilities as well as new desktop computers and document cameras. Instructor training on the new technology has begun, and we are excited about these enhanced classrooms.
Throwable Microphone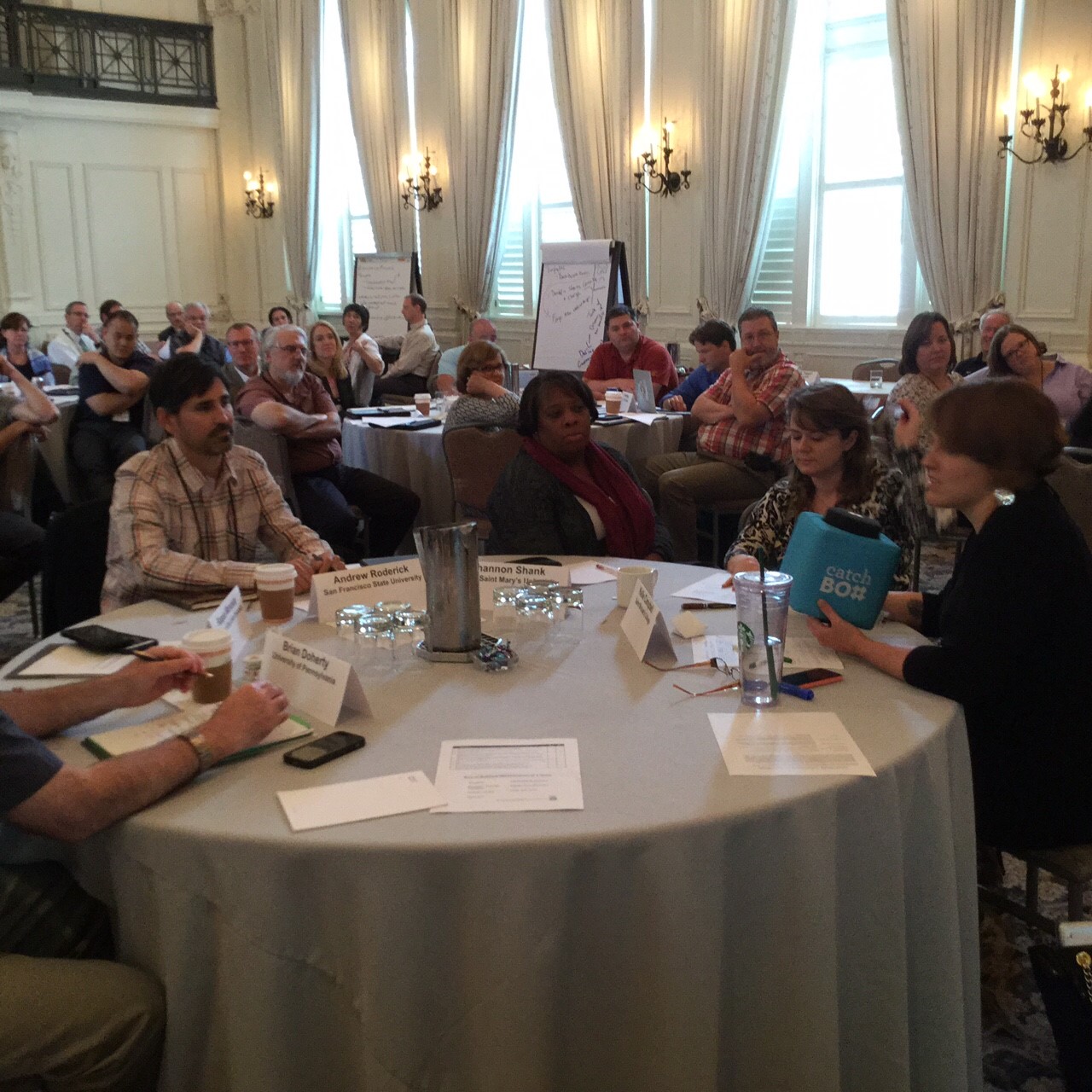 Last but not least, Kathy Gates recently served as a faculty member for the EDUCAUSE Leadership Program held in Philadelphia, where throwable microphones were used to engage the audience. So, IT Media now has a catchBOX, wireless mic, and portable speaker system available for check out, should you need to engage meeting or camp participants in a fun and entertaining way. Throwing and catching lessons are not included.
Links and TechNews Articles
The links and articles below point to information and sites used every day on campus.
Get Started – IT has links to commonly used websites for employees, parents and students.
myOleMiss – Grades, registration, and other services.
UM Mail – Do you need to check your employee email from a web browser?  UM Mail is the answer.
Blackboard – Our learning management system used by our instructors to interact with students.  Don't forget about Blackboard Mobile for your smartphone.
Technology Reminders: UM Box, WiFi and Vault – Take a few minutes to learn about the benefits of UM Box, WiFi and Vault. It will be worth your time.
Course Notes Online  – Instructors and students should be aware of the risks of using third party course notes services.
Final Comments
If you have additional questions, please contact the IT Helpdesk at 662-915-5222 or helpdesk@olemiss.edu.   You can visit us in Weir Hall, Monday through Friday, 8 AM CDT – 5 PM CDT.   We hope you have a great semester!
Tags:
Attendance Tracking
,
Cable TV
,
Classroom
,
Online Student Account Payments
,
Scanners