We are pleased to announce the release of a new application in myOleMiss that will help with event planning. The Course Favorites and Bookings application will aid in identifying course popularity and demand based on data collected from previous semesters. The app presents a graph of students interested in taking a course and how many were able to book the course. The tool also provides a mouse-over detail view of the number of sections and average course size.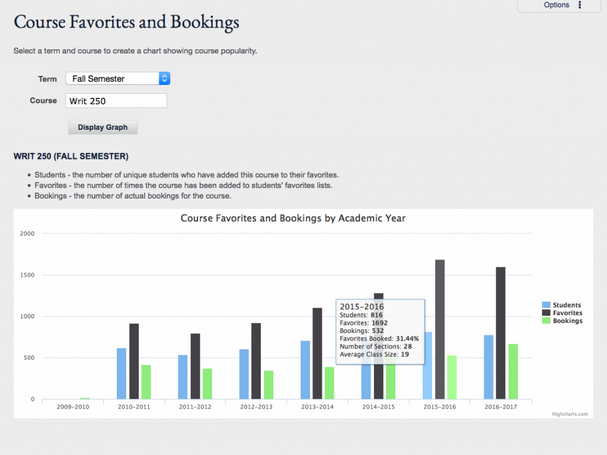 This allows event planners to have a quick view of previous trends and better identify courses that have a high percentage of students interested but unable to book. The goal of the Course Favorites and Bookings tool is to help bring light to bottleneck courses and improve the event planning process.
This app is now available in myOleMiss. From the "Employee" tab under "Academics and Student Information", choose "Course Favorites and Bookings". For feature requests or help with the Course Favorites and Bookings application, please contact the IT Helpdesk at 662-915-5222 or helpdesk@olemiss.edu.