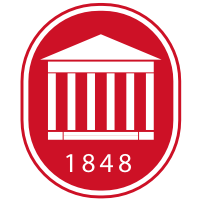 The University of Mississippi is currently conducting a search for the next Chief Information Officer (CIO). The CIO will provide leadership, management, and strategic direction to the Office of Information Technology (OIT) and will provide strategic leadership to the university and other state agencies on all matters related to information technology. The CIO will work with internal and external stakeholders to provide technology tools, infrastructure, and services to support and enhance student services, traditional and online education, research, student recruitment and enrollment, business and administrative processes, and outreach and community service.
Reporting directly to the Provost and Executive Vice Chancellor and also to the Vice Chancellor for Administration and Finance, the CIO will provide management to OIT and vision and strategic leadership to the university to advance the teaching, research, and service missions through the use of technology. The CIO has the charge to advance student, faculty, and staff productivity with technology innovations and support.
Nishanth Rodrigues (visiting July 9-10) is Assistant Vice President and Chief Technology Officer at Michigan State University. He leads a team responsible for all aspects related to Infrastructure, Data Center, Electronic Medical Records, and Service Management and Operations.
David Bruce (July 11-12) currently serves as deputy CIO for the University of Arkansas. He is responsible for decision making in the absence of the CIO, managing IT enterprise infrastructure, HR functions, budgets, and departmental strategic planning.
Craig Orgeron (July 13-14) holds the position of Executive Director, State of Mississippi Chief Information Officer. He provides statewide leadership and services for information processing and telecommunication solutions, overseeing annual budgets and procurements.
Ken Pink (July 18-19) is the Deputy CIO for the University of Utah. He is responsible for University-wide IT project implementation, development and support, IT Software development, and aligning business processes with IT initiatives.