From the apps on your phone to the computer you're using to avoid class work, social media networks dominate the everyday lives of many people.  They are the primary tools used to stay in touch with loved ones, learn about current events, brag about your food selections, and judge past acquaintances from a safe distance.  While social media is becoming culturally ubiquitous, the individual websites, apps, and companies involved have varied accessibility resources in place.  Let's take a look at four of the most popular social media sites to see what they offer for inclusive use of their product as well as how that product is used in the greater accessibility conversation.

Facebook is the gold standard for social media and has been since they knocked myspace (Try the link. It's still there.) off its perch in 2008.  From that year on, Zuckerberg and company have worked with the American Foundation for the Blind to improve what was generally considered an inaccessible site.  Facebook now has an accessibility team that is committed to updating their website and app on a bi-weekly basis.  The mobile version of their website is generally pretty accessible though it does not offer the full range of functions available on the standard site.  The standard site also offers a number of keyboard shortcuts to help people navigate between Home, Profile, Friends, Inbox, etc.
As for using Facebook, searching for friends without the gift of sight is difficult but Facebook does allow for photos to have captions.  In that context the screen reader will read the caption so if the caption is descriptive it can be valuable to a user with vision impairment.  They also allow for closed captioning on videos posted to Facebook which can make the videos accessible to people who are hard of hearing.  The Facebook company has taken accessibility seriously but assistive technology users may still struggle to use the site depending on whether or not users post their own content in accessible formats.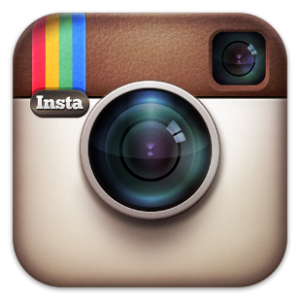 We've all encountered the nightmare scenario—finishing a meal with no further proof of how delicious it was.  Worry not, for Instagram brings you the photo and video production powers to create and share a visual experience that rivals the joy of the experience itself.  While Instagram is primarily a visual application, it has still been embraced by people with visual impairments for all the same reasons you love Instagram.  It's easier to take photos and videos, upload them to multiple platforms, and receive feedback.  Someone who is blind may not edit their photos, but they still use the app to document their lives and communicate with their friends in the same ways.
Because Instagram is owned by Facebook, it has the same general accessibility standards and is monitored by the same accessibility team.  The real issue with Instagram is the same as all other picture and video sharing platforms—users often do not include a caption as alternative text or audio descriptions of visual content.  For a post to be fully accessible, the user would have to upload the photo with a caption equivalent to alt text (description, not commentary) or a video with a text transcript because the application doesn't allow for screen reader compatible alt text or closed captioning.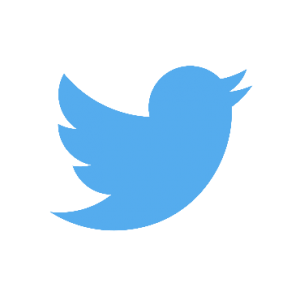 Nothing embodies the immediacy of person-to-person contact through the Web quite like Twitter.  People with disabilities can use Twitter in all of the same ways most people use twitter—to get news quickly, share it with like-minded people, and troll celebrities with whom we disagree.  People with disabilities are often attracted to the relative anonymity and can use Twitter to get instant feedback related to accessibility issues.  Similar to Facebook, Twitter has also developed an accessibility team that can be tweeted directly at @a11yteam.
The greater Twitter community has also helped people with disabilities by creating alternative apps, tools, and websites that enable people to use Twitter in a more accessible way.  Easy Chirp offers a similar interface to Twitter but has a more consistent layout, better keyboard navigation, easier alt text for photos, and generally works better with assistive technologies.  For mobile users, there are a couple of apps that allow for a more accessible user experience—Twitterific on iOS and Metal on Android.  Twitterific offers an interface that is designed with simpler controls and is VoiceOver compatible for people who use Apple's screen reader. Metal for Facebook & Twitter is an app that offers the ability to monitor both sites from within one small (3MB) app.  Due to its small size, it offers limited functions but the functions it does offer should be generally more accessible.

Pinterest has become the bedroom bulletin board you carry with you.  You can find websites you enjoy and take a bit of that website and put it on your own categorized 'pinboard.'  By including the ability to follow and share pins and boards from within the app and on Facebook, Pinterest is a tool whose potential is being realized daily.  While it is often used for personal interests, the app could be used to coordinate and share all sorts of content and ideas for many different means.
Because Pinterest's uses are user-defined, accessibility has received a solid sharing platform.  While Pinterest is moderately accessible, in as much as the people using it work to make pins accessible through descriptive language, it does not offer the options and support that Facebook and Twitter offer.  However, because it can be used in so many different ways, accessibility advocates, disabled peoples, and assistive technology users have found an arena to unite and share ideas.  Every search for accessibility related terms in Pinterest produces a plethora of boards and pins where concerned users are sharing informative content.
Social media is being used by peoples with disabilities to level the playing field despite the inability to fully use the tools themselves.  Content posted to these platforms that most people view and interact with every day will likely never be fully accessible to every user.   Most people posting photos to these platforms do not consider or include accessible functions but the platforms are still used aggressively to spread accessibility ideas and awareness.  So while the structure may not be the most universally user friendly, the freedom to control the content has been generally helpful to people with disabilities and the broader disability community.
Tags:
Accessibility
,
Social Media